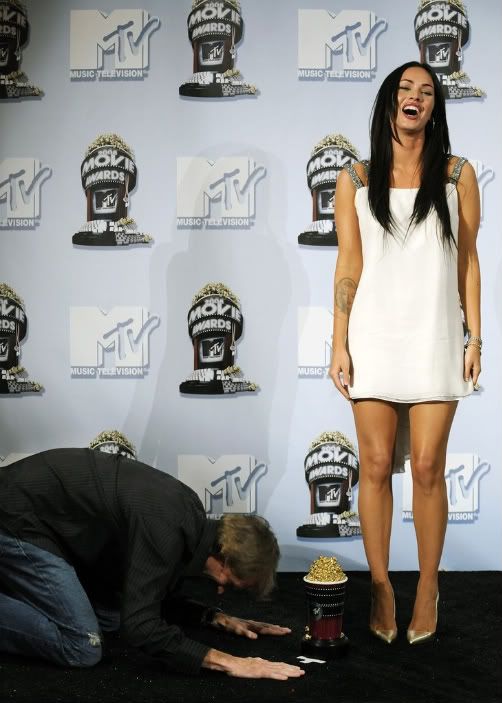 I just keep running across pictures of these two that really kinda freak me out!
Ooh, question though, is he worshiping
her
or the popcorn?
Nice not-dress, Megan. Ooh, I needs a new tag. Weird thing is I swear I wasn't looking for this one- ran across this on the
Best Week Ever
blog. It has nothing to do with me and Tammy's new fitness plan, which involves papering our refrigerator with pictures of Megan Fox in her underwear and holding them there with those word magnet things. You know, the kind that you use to spell words? Only in German, so double the creepy! So every time we open the fridge and see Megan Fox pouting at us, we might think twice about throwing that falafel ball in the microwave.
It's done wonders for us and our already steep and unrealistic bodily self-images (my roommate is the personal trainer who works out all the time). And we only threw them up yesterday! Now for my breakfast of fat free fiber-O's and soymilk.